"Iron sharpens Iron -- so one man sharpens another." -Proverbs 27:17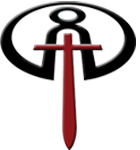 Influencers AFRICA
-- a Journey of Faith for Men of Africa.


A Band of Brothers
with chapters in Zambia, Zimbabwe and South Africa.
Men gather each week to be inspired, encouraged, taught, and to worship.
These men stand shoulder to shoulder their journey of faith. Men of God? Absolutely!
*Affiliated with ROCK of Africa Mission.
INFLUENCERS was founded in northwest Arkansas, USA in 2001 by a group of men who were seeking to know Jesus Christ in a deeper, more intimate way.

These men joined together for a nine month "journey" that led to genuine life change within each man. As a result, the men felt called to share this "journey" with other men, and the ministry was birthed.

The INFLUENCERS movement has grown to reach men in various cities in the United States and has even been translated into other languages to reach men in the Middle East, South America, and many international locations.

Influencers AFRICA - BEGINNINGS